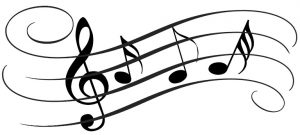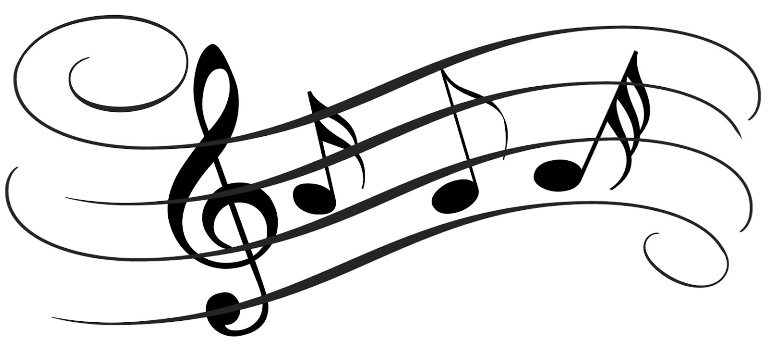 A tribute of honor to Jackie Annette (Bell) Heistad: A Psalmist, Prophetic Voice, Equipper, and Beloved Worship Leader
Jackie is a remarkable woman who was a true gift from God to the body of Christ in general and to our church community. Jackie joined our congregation fifteen years ago alongside her loving husband, Jason. Their arrival was divinely orchestrated, as God led them to our church and entrusted us with their beautiful talents and unwavering devotion. They were later blessed with their son Judah Elisha.
Jackie and Jason, both gifted musicians, served our local assembly until they were commissioned apostolically and sent forth to Maranatha Niverville Church under the leadership of Apostle Roger Armbruster. A deep hunger for the Lord, an anointing that touched countless lives, and an awe-inspiring passion for worship marked their time with us.
When Jackie lifted her voice in song, she had a unique ability to usher the atmosphere of Heaven into our midst. The anointing upon her life was evident as she led the congregation into intimate encounters with our Heavenly Father. Her songs birthed from a heart deeply connected to God brought healing, restoration, and a fresh revelation of His love.
Jackie's influence extended far beyond the walls of our church. As a team, she and her husband traveled on mission trips to Nigeria and Israel, spreading the message of hope and proclaiming the Gospel through their music. Moreover, for about seven years, she played a pivotal role in the gatherings held across the province, releasing the voice and sound of Heaven to bring transformation and usher in the new things God desired to release at that time.
Jackie was not merely a Psalmist or a songwriter; she was a prophetic voice and an intercessor. Her heart was attuned to the heartbeat of God, and she carried His burdens in prayer. Her worship was more than a performance—it was a spiritual journey, a conduit through which Heaven touched the earth, and lives were forever changed.
Above all else, Jackie was a lover of Jesus. Her love for the Lord radiated from her being, and her devotion was evident in every aspect of her life. The One she adored, her Lord and Savior, held her in high regard. It is no wonder that Heaven yearned for her voice and the sound she carried. The One who loved her most reminded her that her soul's desire, as prophetically spoken by David in Psalm 27:4 (The Voice), was to live with Him all her days, in the shadow of His temple, beholding His beauty and pondering His ways in the company of His people.
Could it be that the Lord's antiphonal response to Jackie's heart cry was, "I am pleading with you, Jackie, for this ONE THING, that you may be with Me and for Me to gaze upon your beauty and hear your voice in worship, accompanied by the angels around My throne"? When the heart cry of His beloved resonates with His heart cry, the earth releases its grip, and the heavens eagerly receive the sweet offering of worship. Her life was received in Heaven as an act of worship.
Although we mourn the loss of a beloved sister, friend, and worship leader, we rejoice that her life made an indelible impact on our lives and the lives of countless others she trained and equipped as worshippers. Her legacy will continue to echo through the corridors of our memories, reminding us of the power of worship and the transformative presence of God.
May we carry forth Jackie's passion for worship, her hunger for the Lord, and her unwavering love for Jesus. Let us strive to bring the atmosphere of Heaven wherever we go, just as she did. And as we raise our voices in song, may the harmony of our worship join with the heavenly chorus as Jackie stands in the presence of her Savior, forever captivating Him with the beauty of her voice.
Rest in eternal peace, dear Jackie. Your melodies will resound in our hearts forever.
With love and cherished memories,
Femi & Remi Ogunrinde
On behalf of Lighthouse to All Nations Church Leadership & Congregation
https://birchwoodfuneralchapel.com/tribute/details/6224/Jackie-Annette-Bell-Heistad/obituary.html#content-start
Jackie's celebration of life will be held at Lighthouse to All Nations Church on Friday, August 11, 2023 at 2:00pm

Today, August 11, marks one year since our beloved brother in Christ, Ray went home to be with the Lord.
Ray devoted his life to advancing God's Kingdom through teaching biblical principles of business and entrepreneurship. On numerous trips to Nigeria over the years, he invested in emerging leaders and helped equip them to build self-sustaining ministries. The fruit of his labor continues to this day, as many carry on the work he began.
As one deeply rooted in the Word, Ray bore much spiritual fruit in his lifetime. He shared freely of the gifts the Lord had given him - teaching, encouragement, generosity - to strengthen the Body of Christ.
Though no longer with us physically, his legacy lives on through those he discipled and the Ekklessia where he laboured much to see Christ formed in people.
While we miss his smile, his wisdom, and his fellowship, we find comfort in God's presence and promises.
Ray fought the good fight, he finished the race, he kept the faith.
On this day of remembrance, may we honor Ray's memory by continuing his work and living out the principles he taught.
Though parted for a time, we will one day be reunited with him in our eternal home. Until then, we cling to the hope we have in Christ.
Femi & Remi Ogunrinde
On behalf of the leadership and the Ekklesia